New Displays for the DMX
If the display on your DMX is starting to show strange characters or other strange behavior, you may need to have one or more of the four-character display modules replaced.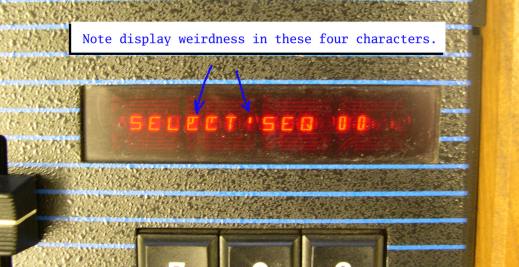 Example of a bad display module
---
The DL1414 display modules used in the original DMX are no longer manufactured. However, a new type of replacement is available. The DLR1414 is an electrical and physical replacement for the DL1414, but the display format is slightly different. The new display uses a 5 x 7 matrix of dots to represent characters, where the old DL1414 used a 17-segment character. The slightly larger 5 x 7 matrix produces a nice display that is more pleasing to the eye and easier to read.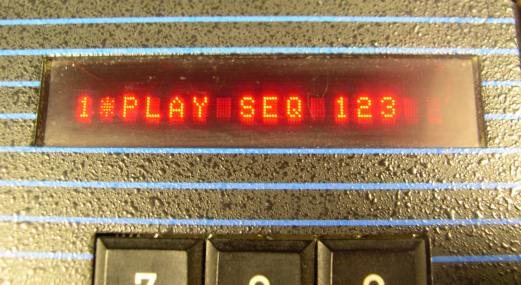 New style DMX display
---
Electrongate offers the following display replacement options on DMXs sent in for repair. Shipping cost is not included in prices listed below:
Replace all four display modules with the new style: $140. Order here.
Occasionally we will have working used DL1414 modules in stock. Replace selected display module(s) with old style: $30 for each display module if used parts are available.
Mixing old and new display modules is possible, but not recommended.

For more information, contact Paul White.